Since July 1997
Welcome to my Cicadae in Japan Homepage. I present you some information about Japanese cicadas. Please e-mail me your impression of this page or your cicada-life. I also want to know information about cicadas in your country.
---
Japanese page is
HERE
Last Modified: May 23, 2008
---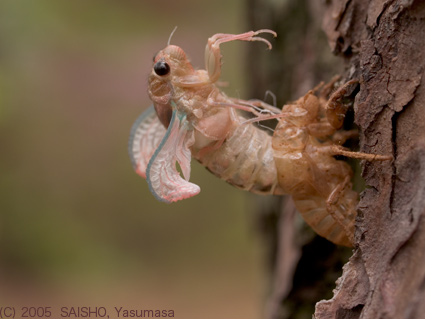 Terpnosia vacua (OLIVIER,1790) Apr.23,2005

No material from these web pages may be duplicated or reproduced in any form without my permission.

I can't often send a response mail because of lack of precise mail address or some other reasons. Please write clearly your e-mail address if you want my response! if you have an idea why you don't receive my response.


---
(C) 1997-2017 SAISHO, Yasumasa

All rights reserved